Tinder has partnered with the Ol Pejeta Conservancy in Kenya to introduce users to Sudan, the last known male northern white rhino in existence. You may recognise Sudan, as he is also the face of Wildhood's very first Swedish campaign Adjö (Goodbye)
Tinder is a well-known dating app, it's a location-based social search mobile app that facilitates communication between mutually interested users, allowing matched users to chat.
The goal with the campaign is to raise $9 million that will go to on-going research for Assisted Reproductive techniques (ART).The hope is that with this technique perfected, especially virto fertilization, it will aid to achieve successful pregnancies to build up a viable herd of northern white rhinos.
Sudan, the 43-year old male is one of the worlds most protected animals with 24 hour armed surveillance. He lives with the only two remaining female white rhinos Naijn and Fatu. Unfortunately they have been unable to breed due to a number of issue, but with this campaign the world is hoping to give them a second chance of survival of their species.
Tom Svensson a world-renowned conservation photographer and Wildhood partner, met Sudan in 2015 and was taken by the severity of the situation.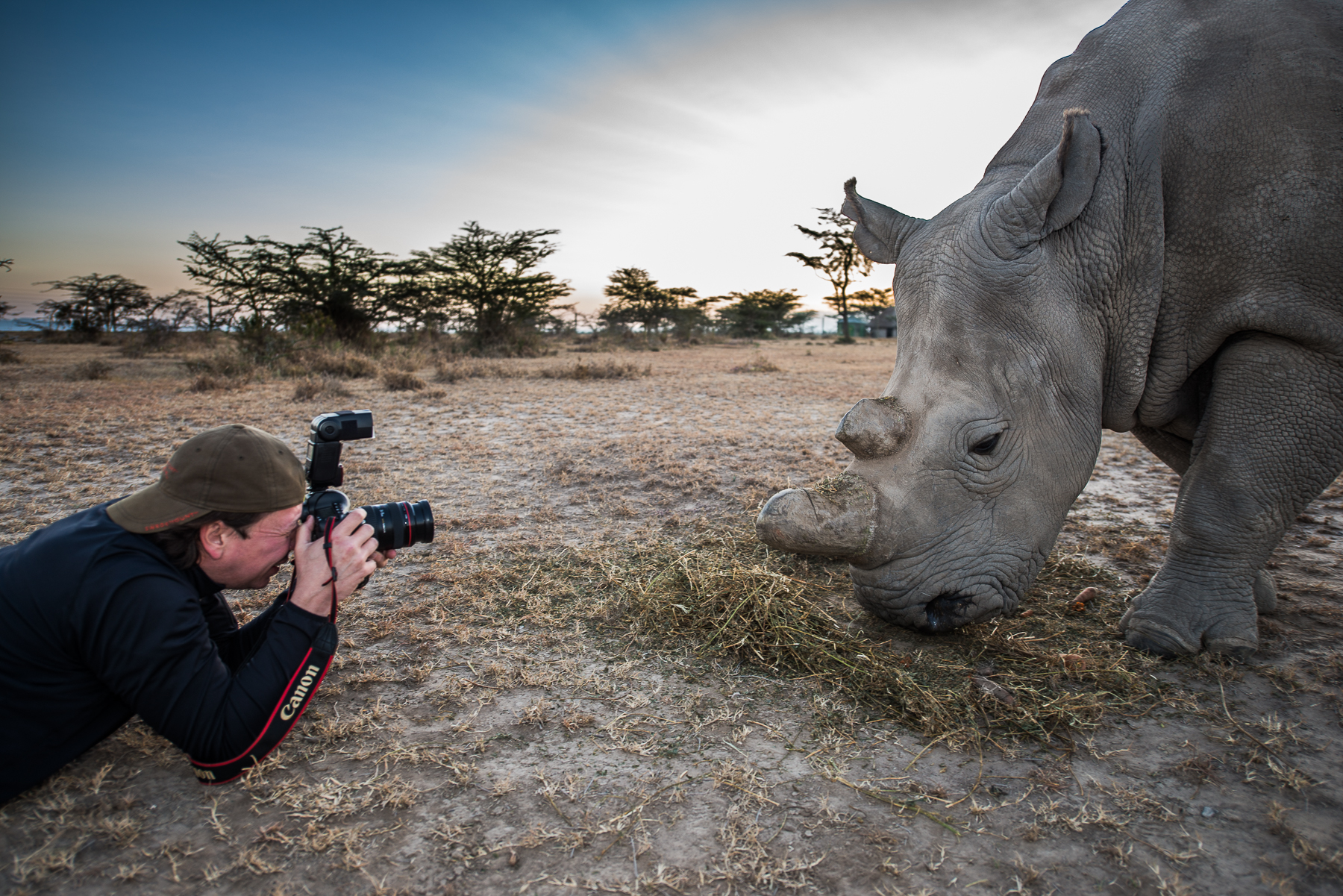 – When I met the last male out of the three remaining individuals of the subspecies Northern White Rhino in Kenya, the feeling of extinction was overwhelming. When you realize that these few animals are the very last of their species, and that your children or grandchildren will not be able to experience these animals because your generation let them go extinct, it makes you feel really bad. It is actually a surrealistic experience. – Tom Svensson
Rhinos are today being killed at the speed of one every eight hour. The white rhino populations around the globe have been severely threatened by poaching. The animals are killed for their horns, which are traded illegally and used in traditional Asian medicines to treat a range of illnesses. They are particularly vulnerable to poaching as they often travel in herds and are relatively unaggressive.
Tinder has proven to be successful in connecting people with potential future "mates" and we are eager to see the same success in saving the northern white rhino population!
So what are you waiting for, get on Tinder and swipe right to meet the Worlds Most Eligible Bachelor!
Thank you to Tom Svensson for letting us feature his beautiful photography.