Dog patrols
In the operations of anti-poaching, dogs is a new and successful tool. Working dogs are used for 3 main purposes; patrol, detection and tracking.
Patrol dogs walk in the bush with handlers, sweep for snares, carcasses, spoor or any unusual activity. Patrol dogs help rangers in the field to pick up sounds and movement of potential threats. They also do visible patrols on fence lines as a deterrent, to make people aware of the use of dogs in the area.
Detection dogs (sniffer dogs) are trained to sniff out any target that they are trained on. For anti-poaching, it will mostly be gunpowder, ammunition and firearms as well as rhino horn, ivory or other parts of animals. Detection dogs does a massive difference at the reserve gates to smell out firearms going in.
Tracking dogs are used to aid the rangers and ground units in tracking humans or animals. Tracking dogs obviously help the ground units follow spoor faster, to catch up with poachers and apprehend them. They can also be used for tracking rhinos or other animals for monitoring.

Dogs are one of the most efficient tools in anti-poaching. The anti-poaching operations in Kruger National Park have proved that the input of trained dogs have a big impact on following spoors and making arrests. Dogs do not see color or money, and they do not take bribes. All they want is a "good boy" to play with, a ball and love from the handler.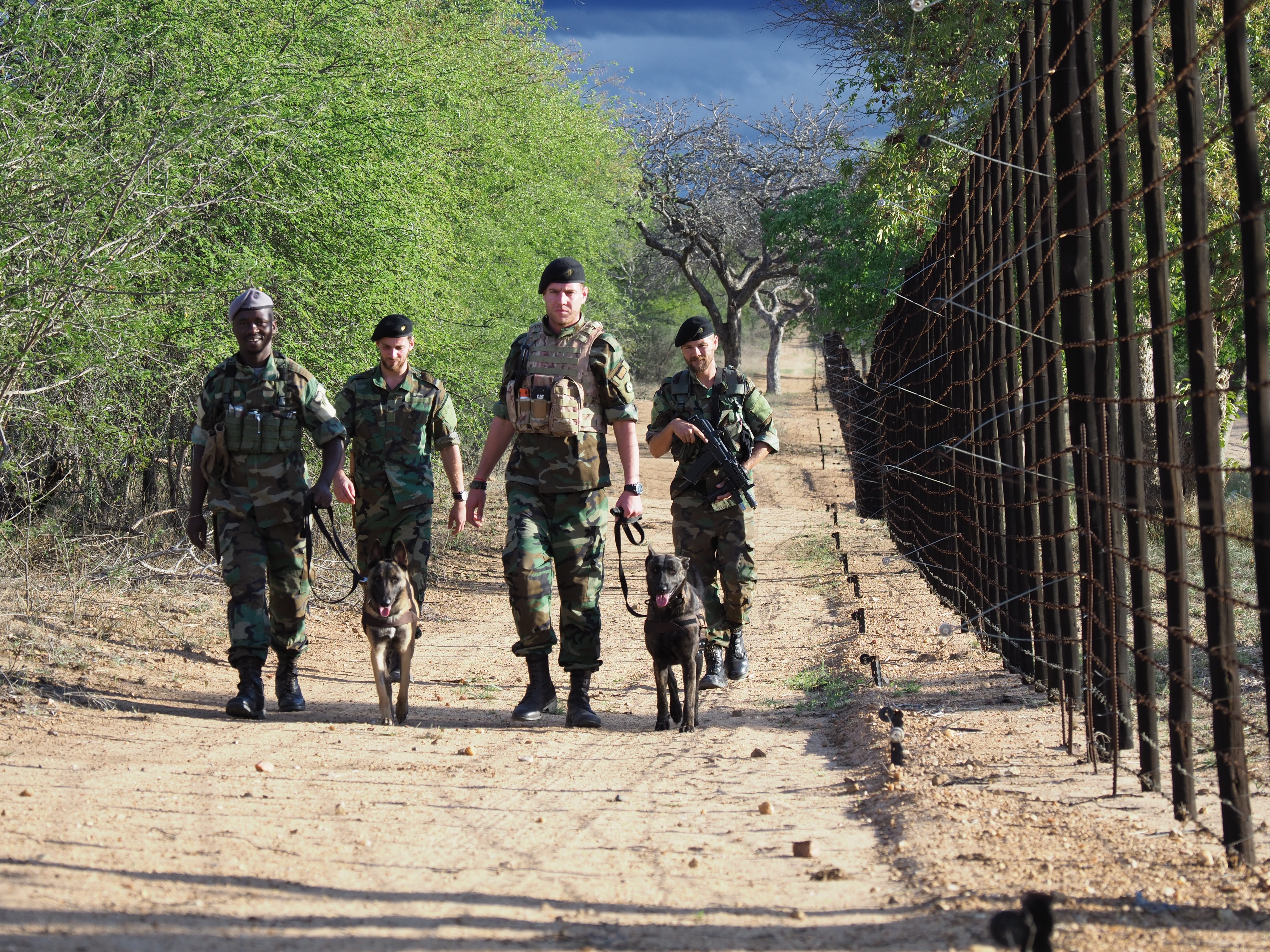 Sponsor 1 dog for a year = 24.000 SEK
The cost covers training, training equipment, food, flee- and tick treatment, toys and tugs, kennel cleaning and housekeeping!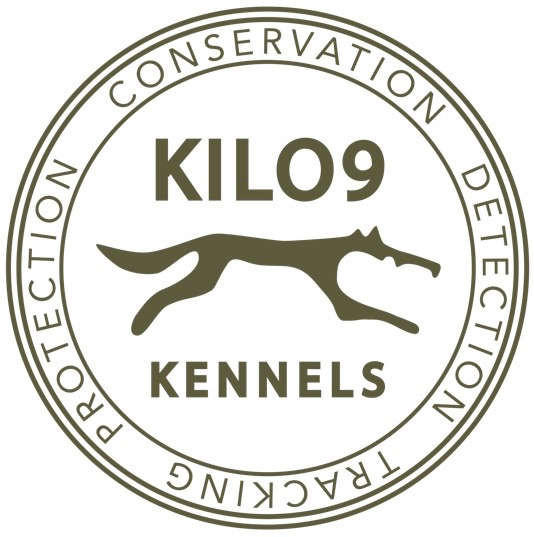 Kilo9 Kennels is Wildhoods partner
The Kilo9 Kennels is a newly established kennel based in the Greater Kruger Area, South Africa. TheKilo9 Kennels is founded by dedicated, certified dog handlers whose mission is to train working dogs to assist the fight against poaching. The dogs will support the reserves in the Greater Kruger Area with the security needed to keep poachers away from the wild animals. Wildhood Foundation is the kennel's main sponsor and support the team with funds to expand their kennels, train more dogs and to deter and arrest poachers.
Kennel Wish List
Quality dog food (Hills, Royal Canine and similar)
Leashes
Collars
Harnesses
Hair brushes
Toys (tugs and balls)
Flea and tick treatment (Bravecto)
Sleeping pillows, cushion & dog beds
Dog stretchers
Specialized training equipment
First Aid Kits