Wildhood News
Get up to date with what's going on in the world of conservation, and news about Wildhood Foundation of course!
Is there anything you would like to learn more about, don't hesitate to let us know and we'll do our best to make you happy!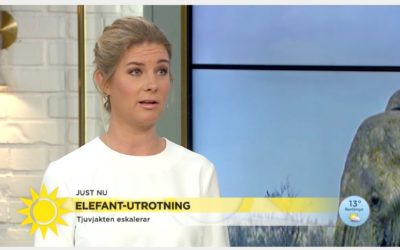 This morning our founder Filippa Tarras-Wahlberg was invited to Swedish TV4 to discuss the illegal trade in ivory and how Wildhood Foundation works to help stop it!
read more