The relentless rhino-poaching across Africa shows no signs of slowing down and the statistics cant be ignored. Although the number of rhinos poached in 2016 decreased from 2015, the numbers were still alarmingly high and it is uncertain we will see yet another decline in 2017.
New numbers recently released indicate that South Africa could very well lose more than one thousand rhinos in 2017.
One of our chosen partners on the ground Flying for Rhino & Conservation Trust (F4R) has reached out to us in crucial need of help.
We had a devastating full moon period this last month, we lost almost a record amount of rhino in South Africa over that period. We call it the 'black week' and over 30 animals where killed.

– Chief Pilot, F4R.
Aircraft surveillance is used to assist with locating threatened, injured or killed animals quickly. This is crucial in order to deploy ground rangers as protection and help for these animals.
By keeping F4R in the air, this ensures they can survey, cover and protect large areas where some of the most endangered animals in South Africa live today.
1 hour of flight = 1000 SEK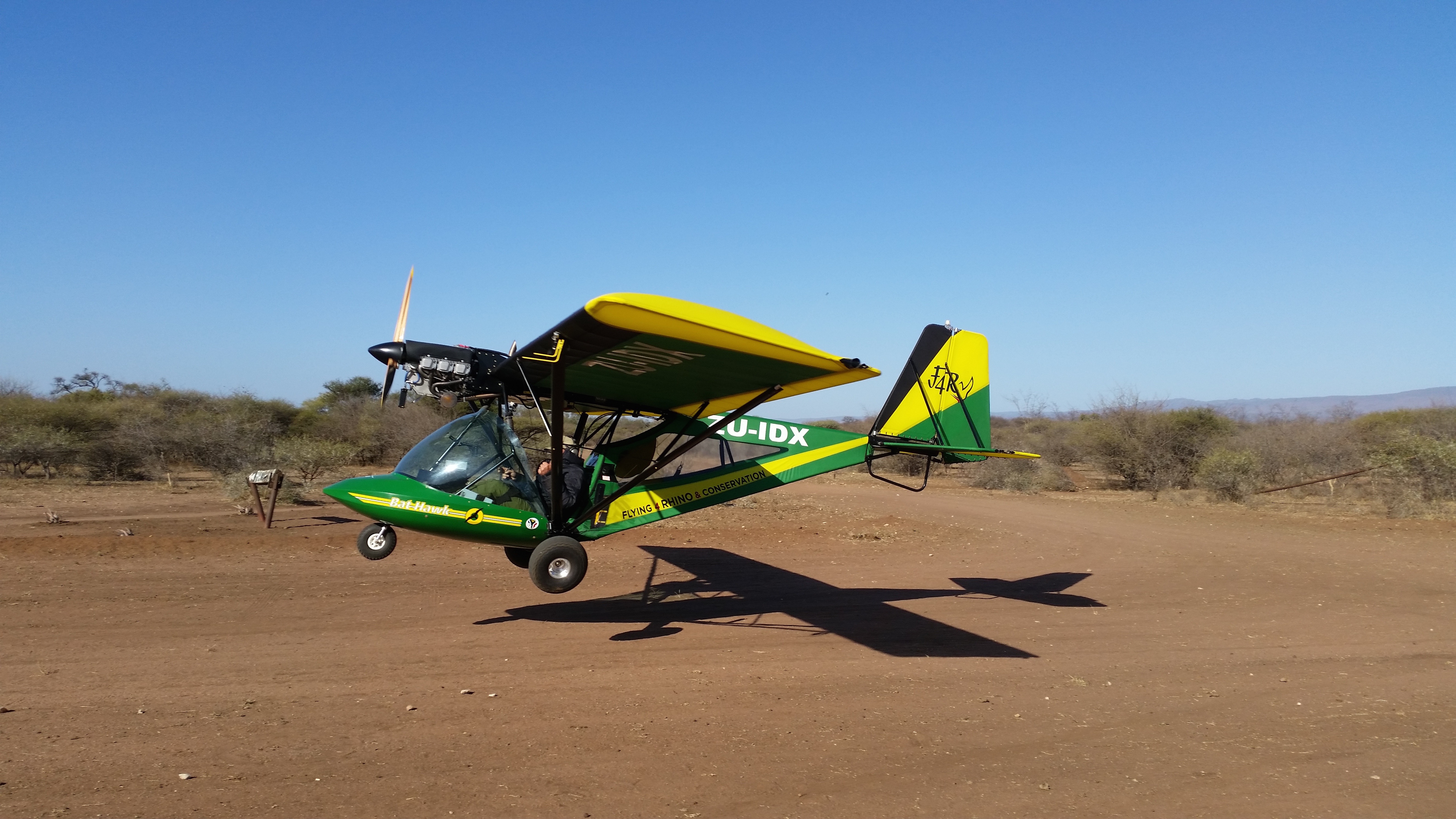 Although using low-cost and low-weight aircrafts, running this mission is expensive and F4R are in constant need for funding. Funding goes to keeping them in the air, train pilots, filling the engines with fuel and purchasing more aircrafts.
Poachers are becoming more bold and heartless. Last week Wildhood reported the discovery of a four-month-old rhino calf dead along side its mother due to poachers. (Photo from Limpopo Photo Security Group NPO)
The mother was slaughtered brutally for her horns, as for the calf that did not have any, it is hard to understand why the poachers would kill it. People involved in the illegal rhino horn trade would not mind eradicating the rhino, rather the opposite, as this would fuel the price of rhino horn immensely. Is the killing of calves with no value a way to speed up the process of wiping out the species?
Wildhoods chosen partners on the ground work in the middle of this war zone. They risk their lives on a daily basis while spending long periods of time away from their families. For Wildhood the answer is easy, the extinction of rhinos is not our legacy, the future of wildlife is in our hands and we will do anything to ensure our partners the best possible support in this mission.
Read more about our partners here