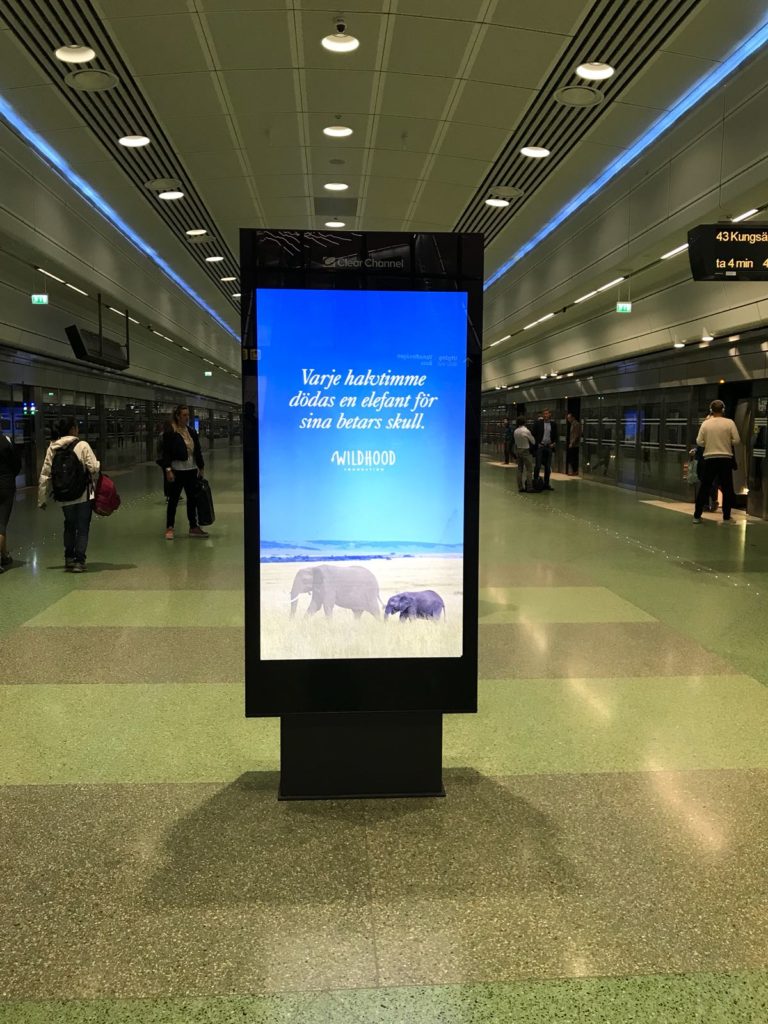 This summer, our first outdoor campaign have been running on digital screens in malls, in subways, on board SJ trains as well as at Arlanda Express train stations .
The campaign have been seen all over the country (even in Copenhagen!) and reached a total of 49 million contacts. Totally pro bono, thanks to our wonderful partners!
Thank you to our marketing agency KING for creating this beautiful campaign! Thank you to Clear Channel, Moving Image and Get On Board for helping us with amazing exposure through your channels and platforms. Without your help, this would not have been possible.
Your help in raising awareness about poaching and wildlife trafficking is invaluable. We truly believe that no one can do everything but everyone can do something, and together we can make a difference! This campaign is a great example of that.