Wildlife and nature is disappearing  
Africa is home to some of the most iconic species. For millions of years elephants, rhinos, lions and giraffes have lived on our planet but today all of these species are facing extinction. In only 40 years the amount of wild animals have decreased by 58%. Learn why the illegal trade in wildlife is one of the biggest threats to biodiversity. And how you can make a difference! 
Support a ranger
Without rangers who protects wild animals and nature there is not much hope for a living planet. 
Wildlife crime is sweeping the planet and the illegal killing and trade is one of the biggest threats to wild animals today. It's global industry driven by the demand for ivory in Southeast Asia which is the single biggest reason for the extensive killing of elephants in Africa. The elephant population has decreased dramatically in recent decades; from about 1.5 million individuals in the 1970s to only about 350 – 400,000 individuals today. A hundred years ago there were 10 million elephants on the African continent. That equals 96% decrease up until today.
The ivory trade has high returns and low risk often run by sophisticated, international and well-organized criminal networks seeking to exploit the high rewards and low risks of wildlife crime. According to Interpol the wildlife trade is the fourth largest global criminal activity with an estimated annual turnover worth over $ 20 billion.
Wild animals and their body parts are considered status symbols which drives up prices as supply decreases. The killing consistently sorts out the animals with the largest tusks and horns because there is the most money to be made. After decades of poaching, it has affected populations to the point that in some areas elephants are now born completely without tusks.
55 ELEPHANTS ARE KILLED EVERY DAY
More than 20,000 elephants are killed annually for the illegal trade in ivory. The tusks are smuggled and sold as status symbols, transformed into exclusive ornaments or interior details.
On January 1 2018 China, following international pressure, imposed a historic ban on the legal trade in ivory. As a result all of the country's marketplaces were closed and the ban has had some effect on people's attitudes towards consuming ivory. Domestic demand and trade have declined but a large part of the trade has instead become illegal and moved to neighboring countries such as Thailand and Cambodia. Despite stricter legislation, the trade in ivory is still ongoing to a large extent which means elephants continue to be slaughtered in Africa.
Working with education and campaigns to reduce demand is necessary but the extensive change in peoples' mindset will take generations. If we do not protect the populations that remain today both elephants, rhinos and lions risk to get extinct in the wild within our lifetime. This threat is real and our generation needs to act before it's too late.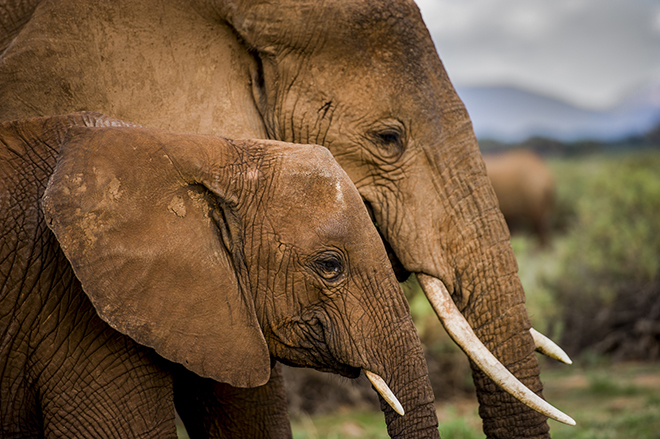 RHINO HORN IS THE WORLD'S MOST EXPENSIVE MATERIAL
According to traditional Asian medicine rhino horn is believed to cure a number of diseases such as fever, malaria and cancer but also increase the potency of those who consume it. The great demand, especially in Vietnam, has made the horn today's most expensive material on the black market where it have been sold for up to $100,000 dollars per kilo. In South Africa's Kruger National Park, home to a majority of Africa's approximately 20,000 remaining rhinos, the population has declined by 70% in just one decade. From 10,000 in 2010 to only 4,000 today. The cows (female rhinos) are more vulnerable because they are often pregnant and/or have a baby by their side. Since a rhino female is estimated to be able to have an average of 10 cubs during a lifetime, the extensive killing has had further negative consequences for the populations.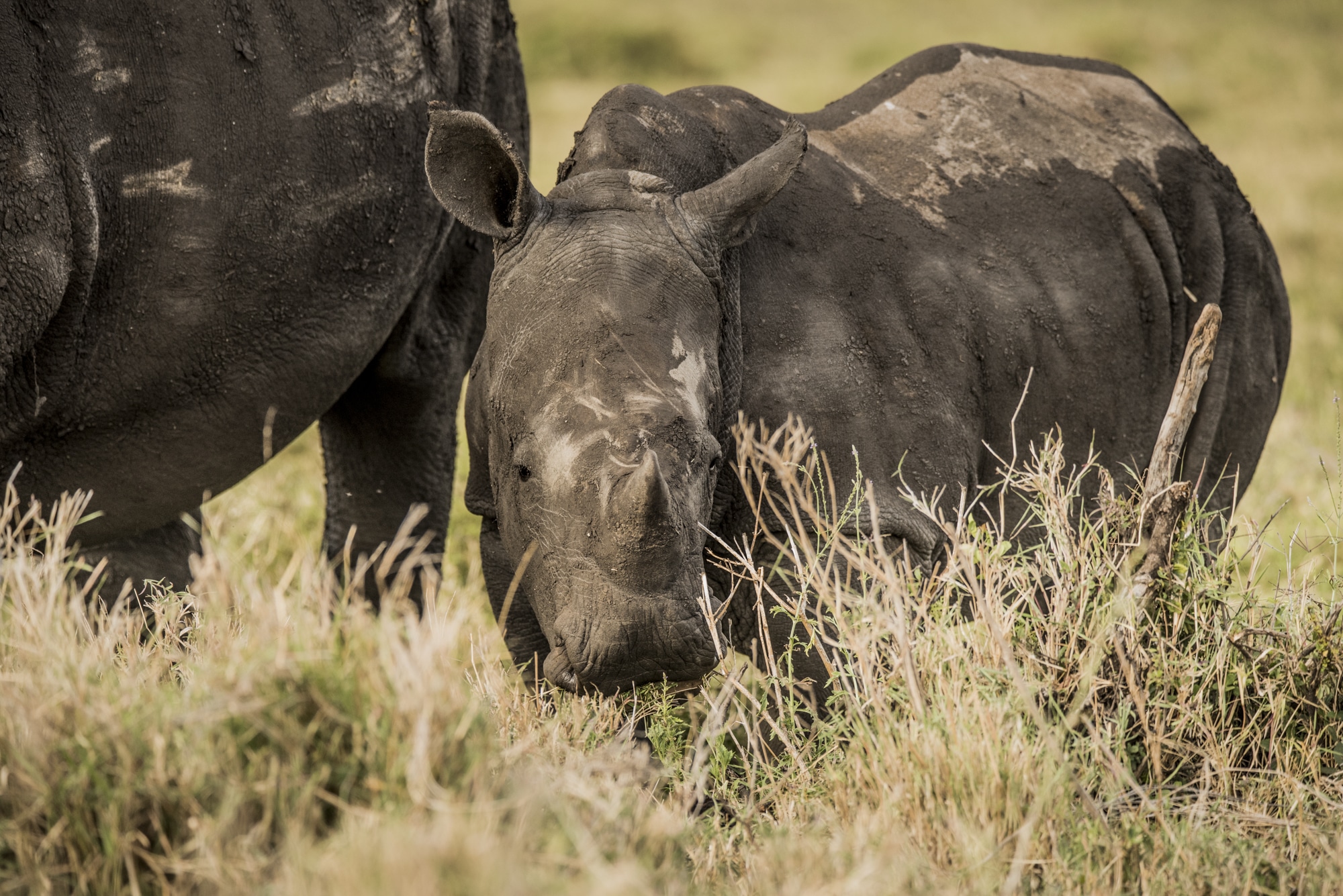 Wildhood Foundation was founded in 2016 to protect wild animals and nature against poaching and illegal trade. According to the UN one million species of wildlife and plants are threatened with extinction. Never before has nature been under so much pressure as now. Wildhood's mission is to raise awareness and funds to support selected local projects and operations which physically, in some of southern Africa's most affected areas, defends the wild animals and their habitats. The work includes increasing the people's knowledge about the threat to wildlife and nature as well as influencing public opinion and legislation through debate and policy work. 
HOW DOES WILDHOOD MAKE A DIFFERENCE?
Wildhood supports carefully selected local projects that in some of Africa's most affected areas protect the wild animals and their habitats. Funds raised go to the recruitment and training of female park rangers, training and deployment of K9-dogs and scholarships for school children in areas surrounding the wilderness. Wildhood has chosen to focus on southern Africa where there are large and valuable populations of rhino and elephant. There is therefore also an extensive threat to the species in these areas.
Since the start in 2016, Wildhood has raised more than 10 million SEK and today contributes to the protection of over 1,000,000 hectares of wilderness in South Africa and Zimbabwe. The goal is to, as the foundation grows, increase the protection of wildlife both geographically and in the number of species that benefit from the work.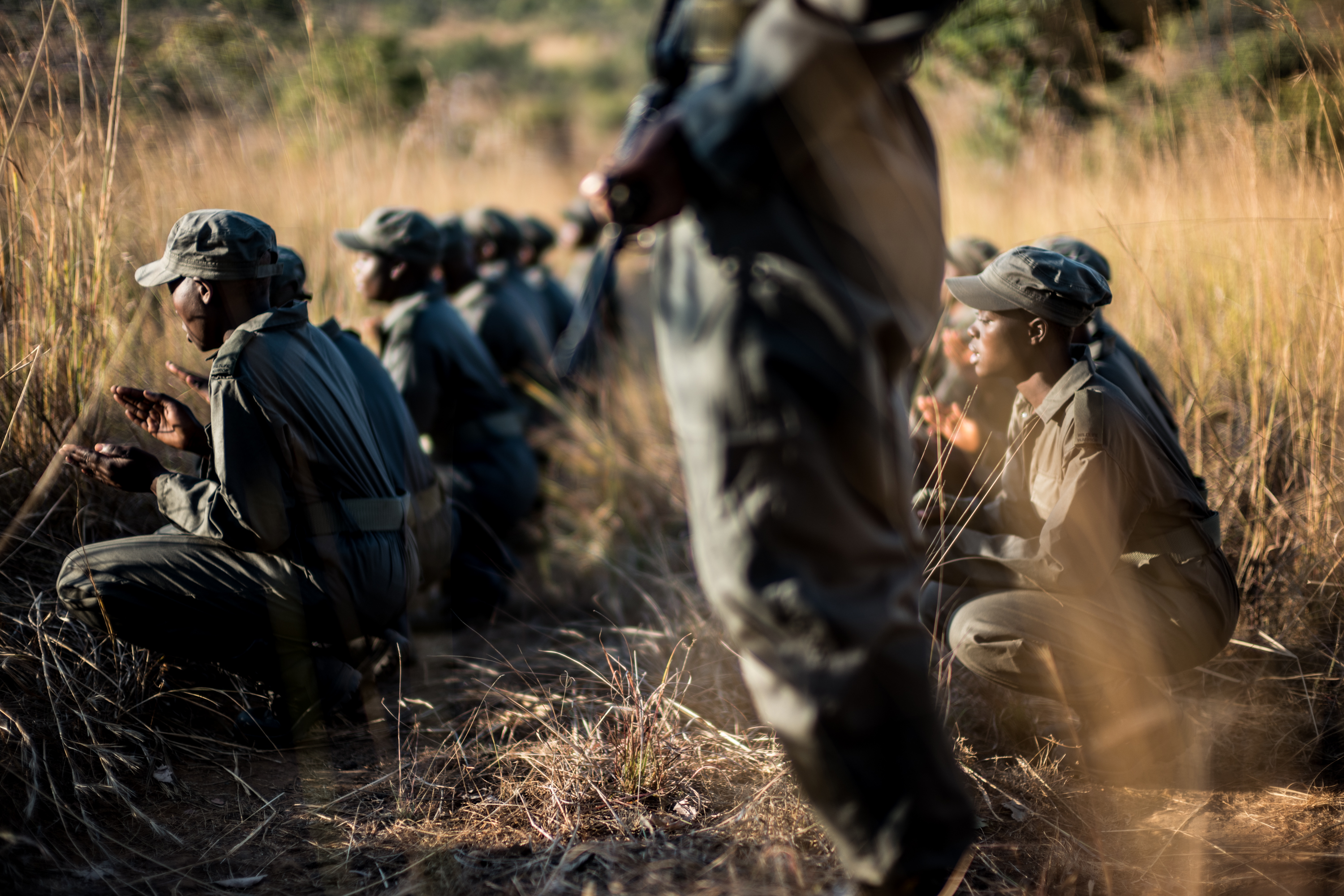 Global Goals
In 2015 the United Nations set out its Global Goals, or Agenda 2030, to stimulate action in areas of critical importance for humanity and nature. It defines 17 Sustainable Development Goals of which Wildhood Foundation fulfills 9.
Of critical importance for wildlife and nature is Goal 15: Life on Land which aims to protect biodiversity and natural habitats as well as eliminate poaching and trafficking of protected species. A sustainable use of our ecosystems and preserving biodiversity is not a cause, it is the key to our own survival.
With our work to protect sustainable ecosystems and biodiversity Wildhood actively contributes to the objectives of Goal 15 but through supporting projects that employs women from poor rural communities as park rangers, several development goals are also met. Direct effects are reduced poverty and hunger: Goal 1 and 2, decent working conditions and economic growth: Goal 8 and increased equality: Goal 5 and 10. Indirect effects of recruiting female park rangers are that women, compared to men, tend to spend more of their income on their children's health and education which contributes to Goal 3, 4 and 6. Through future project plans Wildhood intends to include even more Goals, specifically the fight against climate change: Goal 13 and sustainable seas: Goal 14.