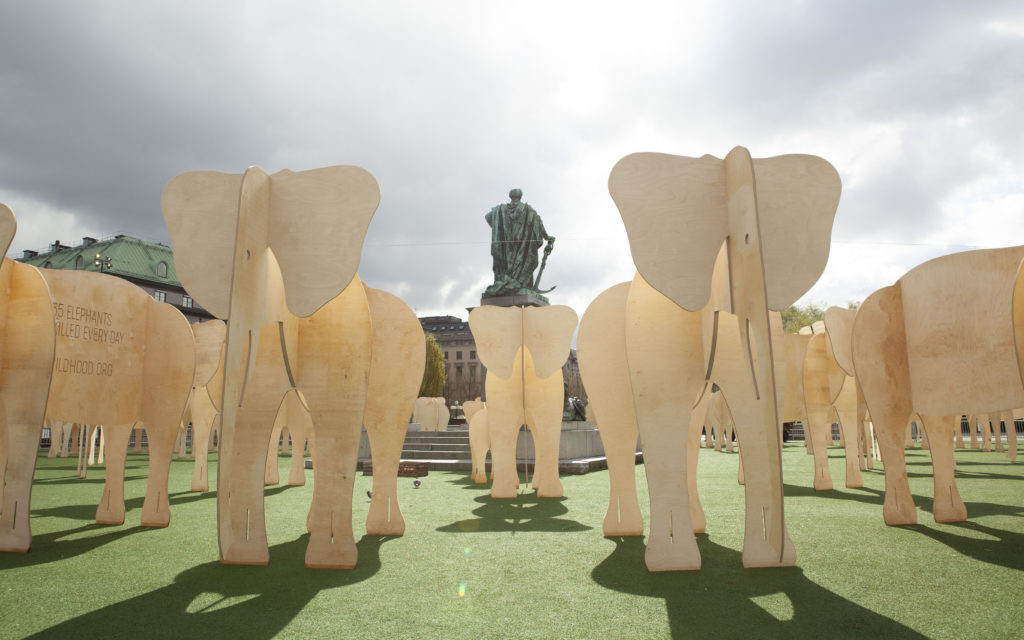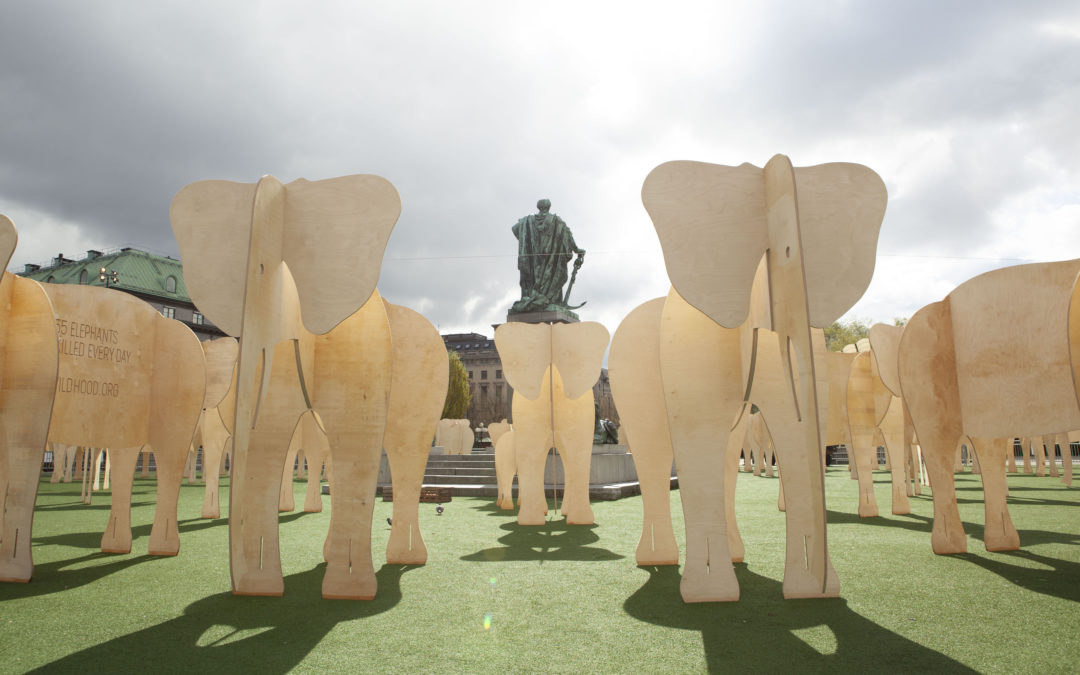 We've had an amazing couple of days in Kungsträdgården filled with visitors. Our 55 elephants have engaged both grown-ups and kids, and with a budget on 0 SEK we want to thank those who made this project possible! 
Thank you ITAB for making our elephants in the best FSC-certified plywood, in an environmentally friendly, energy effective and sustainable production in Nässjö. We are very proud that our elephants are locally made! 
Thank you to Stockholm City & Kungsträdgården for letting us place our elephants in your beautiful park, surrounded by Stockholm's greenery.
Thank you to People Partner who helped us with first class staff for our park rangers, who've been taking visitors and school classes on guided tours through the installation. 
Thank you to Securitas for watching over our elephants during evenings and nights, guaranteeing their safety. 
Thank you to Dina Försäkringar for insuring the whole installation, and last but not least – thank you to our communications agency KING who initially came up with this idea and helped us all the way. We are extremely proud to have been able to make such a big impression! 
On Sunday May 5 we took the whole installation down and now it remains to see what will be the next step for our elephants! 
If you would like to adopt one of them or contribute with a donation, read more here https://www.wildhood.org/sv/55-elefanter/ or send us an email to filippa@wildhood.org