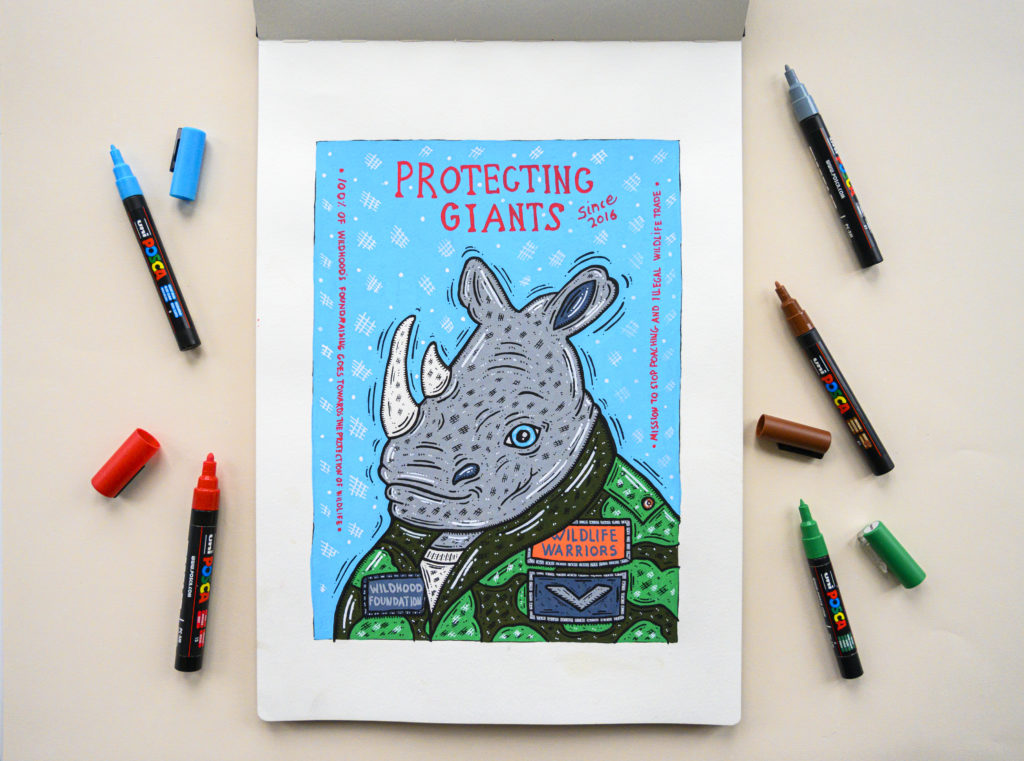 Our Christmas cards are here and ready for orders! This year we're taking a break from classic photos and team up with illustrator Jonas Andrén from Ephelant Studios who've drawn three unique portraits of our favorite animals; rhino, pangolin and elephant. 
Christmas is a tough time for wildlife since poaching usually increases over the holidays. In our illustrations the animals take charge and dress as park rangers to help protect their friends against poachers!
Our christmas cards come in 3 unique designs. They are 100 SEK each including envelope and every SEK we raise go straight to help protect the wild animals in southern Africa over the holidays. Our goal is to raise a total of 100 000 SEK! Are you with us?
Place your order by sending an email to jul@wildhood.org now! Payment is done with a donation to our SWISH 1230230078 or to Plusgiro 827373-2.
Thank you for your support! You are amazing! <3