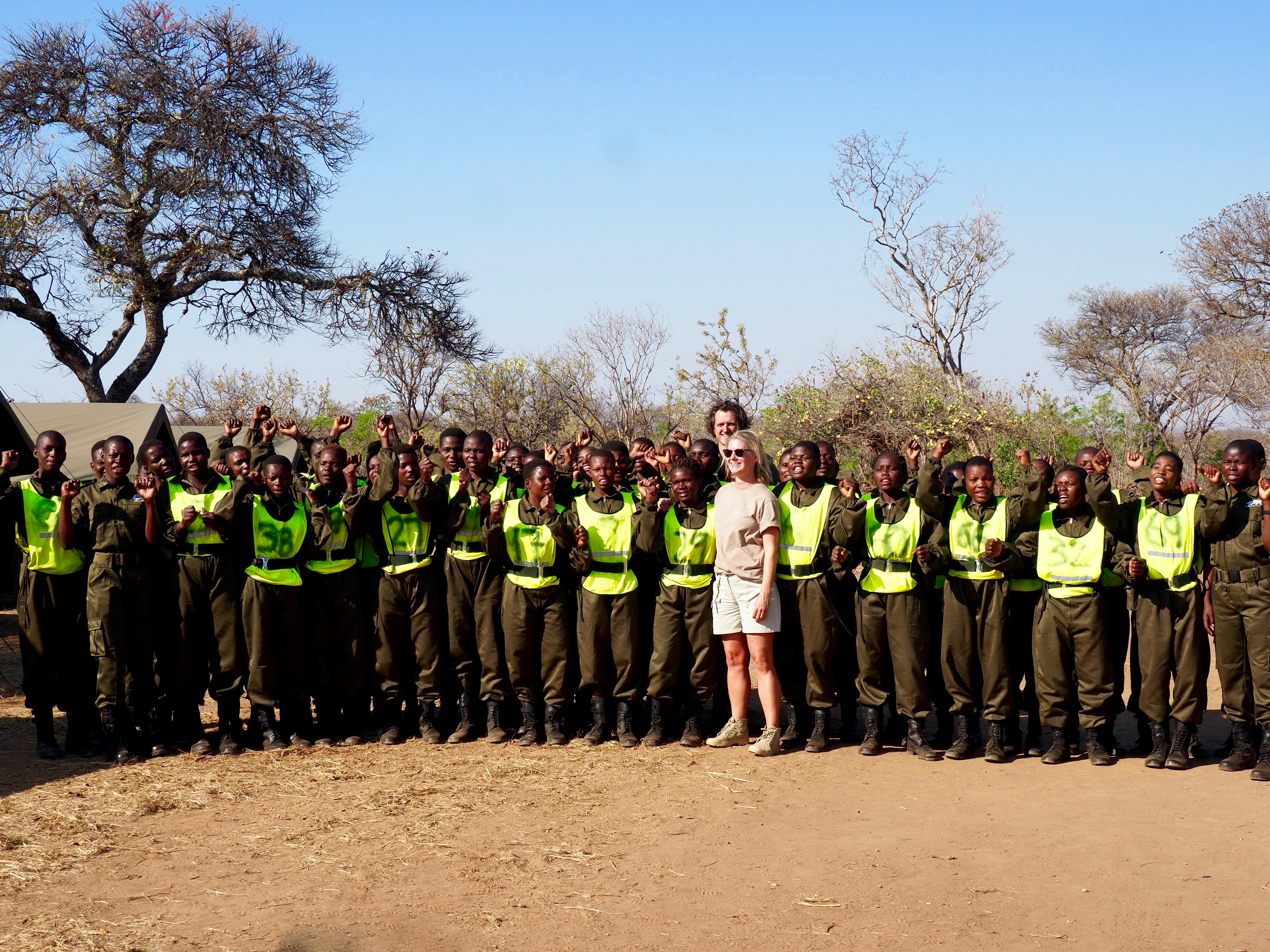 With over 4 million SEK raised we leave a fantastic 2019 behind us, a year that exceeded all our expectations and proves to us that we as a small organization can make a big difference!
Our fundraising dinner for the Akashinga rangers broke all records with a breathtaking 3 million SEK raised on a single night. These funds are now used to expand the project with another 40 women who will from this year protect bigger land and more elephants in the Lower Zambezi Valley, Zimbabwe.
Our 55 life sized wooden elephants draw thousands of visitors to Kungsträdgården in Stockholm city and reveived lots of attention in media. 35 school classes signed up for guided tours with our park rangers!
We successfully launched our little elephant at Apotek Hjärtat, made a colab with Mini Rodini and premiered our Protecting Giants film together with Dreams.
Our talk at the Swedish parliament, our debate article in Dagens Nyheter and the full spread ad just before Christmas have raised much needed awareness of the critical situation caused by poaching and illegal trade in wild animals.
We can't thank you enough our fantastic followers, partners, donors, volunteers and friends for all your support throughout the year! Every like, share and donation is making a difference in our fight for a living planet!
Now, we look forward to another exciting year filled with challenges and great results. And we thank you for your continued support, we could never do it without you!
Love, Team Wildhood