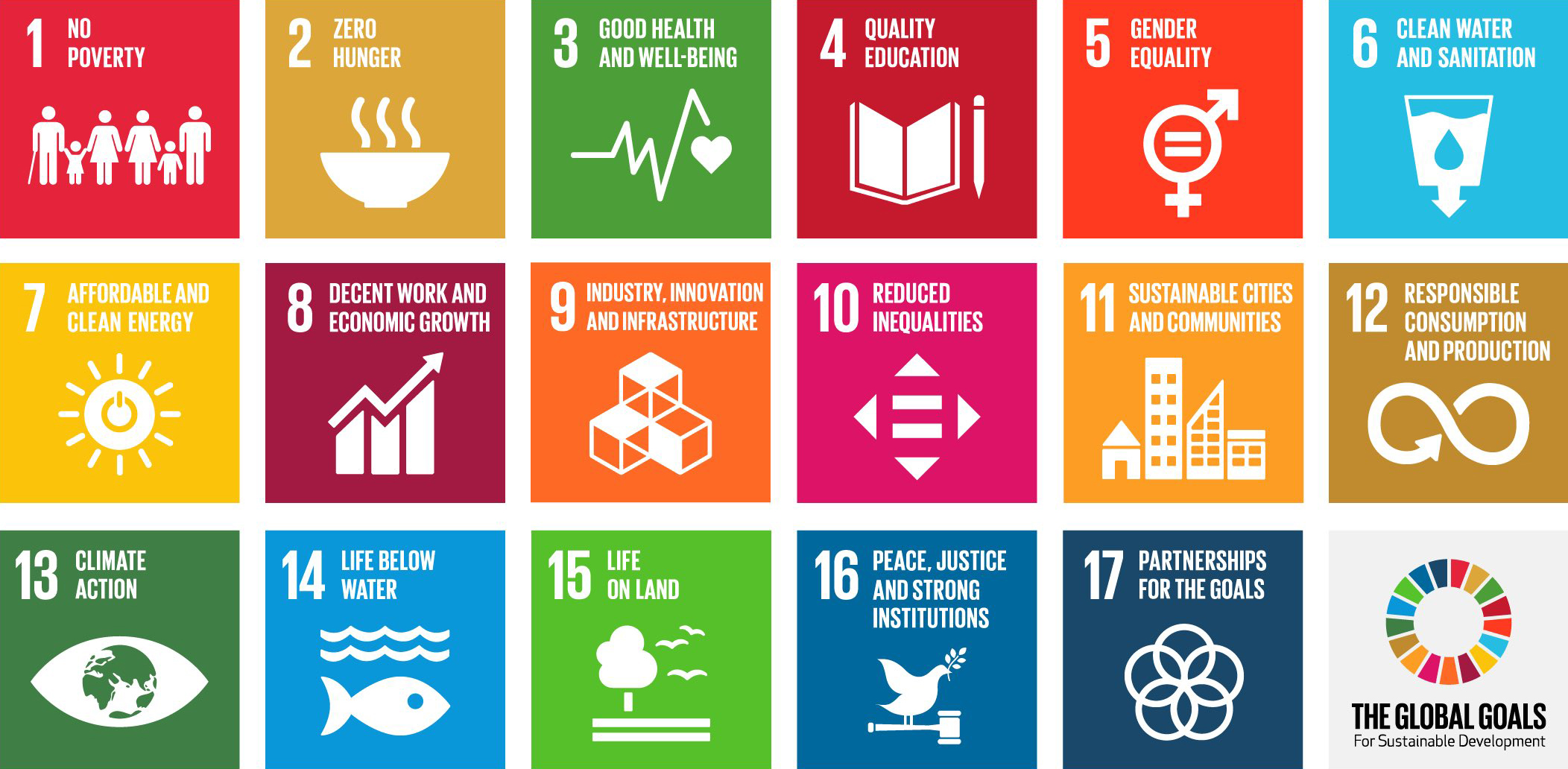 In 2015, world leaders agreed to 17 goals for a better world by 2030. These goals have the power to end poverty, fight inequality and address the urgency of climate change.
Of critical importance for wildlife is Goal 15: Life on Land, which aims to "protect, restore and promote sustainable use of terrestrial ecosystems, sustainably manage forests, combat desertification and halt and reverse land degradation and halt biodiversity loss."
Protecting wildlife from poaching and trafficking is part of a greater ambition to conserve Earth's biodiversity. According to the 2018 WWF Living Planet Report species population sizes have declined with 60% in the last 40 years. The extent to which human development and environmental agendas inherently overlap is no longer a debate, it's a fact.

Wildhood Foundation and the Global goals
Wildhood Foundation's overarching goal is to fight the illegal killing of rhinos, elephants and other threatened species and to halt wildlife trafficking. It is estimated that in South Africa, which holds the world's largest white rhino population, around 8410 rhinos have been lost in poaching between 2009-2019. Wildhood Foundation is working to increase awareness about poaching and trafficking and funds projects in some of the most vulnerable areas in Southern Africa in order to combat poaching and wildlife trafficking. 100% of all funds raised is forwarded to carefully selected local organisations who protect wild animals from poachers. Specific needs in the field is provided, such as operational flight hours for aerial surveillance, sponsorship of a working dog and salary for park rangers. This fulfills several targets in Goal 15:
Protect biodiversity and natural habitats (target 15.5)
Take urgent and significant action to reduce the degradation of natural habitats, halt the loss of biodiversity and, by 2020, protect and prevent the extinction of threatened species.
Eliminate poaching and trafficking of protected species (target 15.7)
Take urgent action to end poaching and trafficking of protected species of flora and fauna and address both demand and supply of illegal wildlife products.
Increase financial resources to conserve and sustainably use ecosystem and biodiversity (traget 15.A)
Mobilize and significantly increase financial resources from all sources to conserve and sustainably use biodiversity and ecosystems.
Combat global poaching and trafficking (target 15.C)
Enhance global support for efforts to combat poaching and trafficking of protected species, including by increasing the capacity of local communities to pursue sustainable livelihood opportunities.
Learn more on https://www.globalgoals.org/15-life-on-land