LIGHT IN THE DARK
A photo exhibition by Tom Svensson
November 25 – January 29
Hotel Diplomat Strandvägen 7C, Stockholm
All profits from the sales will be donated to Wildhood Foundation
A photo exhibition that brings light into the dark
In only 40 years the number of wild animals on our planet have decreased by 58%.
The poaching and illegal trade is a global problem and a big business, run by international criminal networks. Ranked after the trade in drugs and humans, the illegal wildlife trade is estimated to be worth at least 19 billion USD every year.
To help shred light on this problem Hotel Diplomat in Stockholm presents "Light in the Dark" – a thoughtful exhibition of captivating photographs by well known swedish Conservation Photographer Tom Svensson. The exhibition features some of our planets most threatened species through illuminated plexiglass installations which symbolizes that there is light in the dark – that these species can be saved if only humans start making a difference.
The exhibition "Light in the Dark" is on from November 24 until January 29, and can be seen on Hotel Diplomat Strandvägen 7C. We are happy and proud to inform that all profit from the sales of the photographs will be donated to Wildhood Foundations work to fight poaching and illegal trade in wild animals.
The purpose of Tom's work and his photography is to educate and inspire people into making a difference. The power photography is strong and Tom is considered to be one of the best within his field.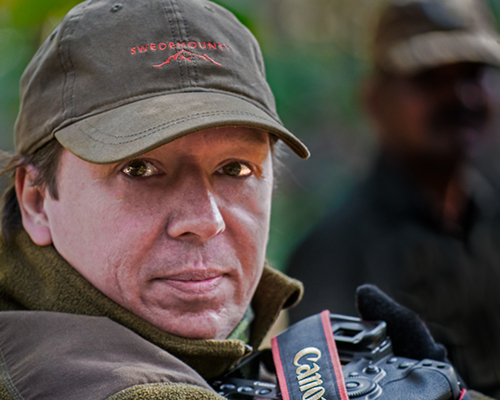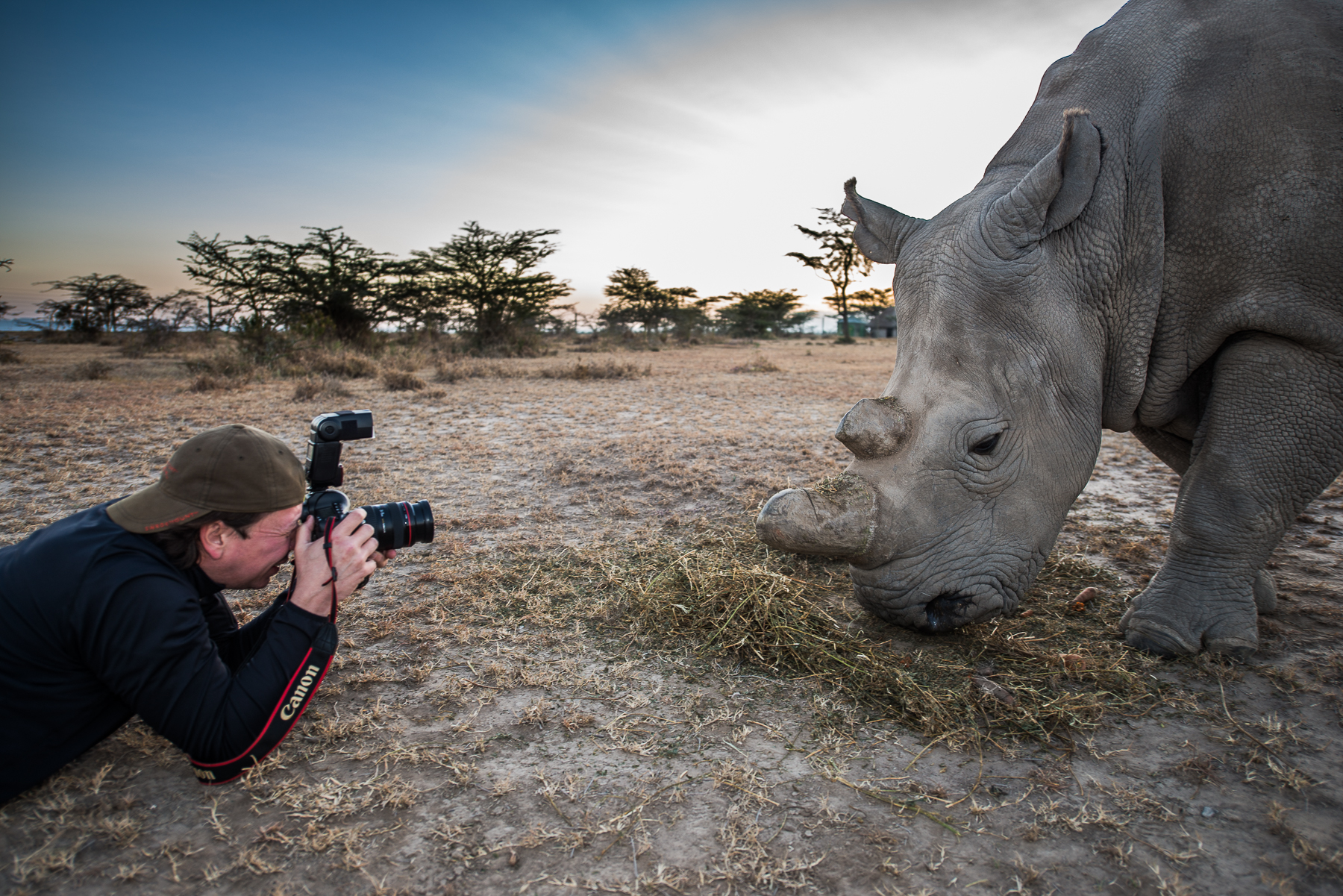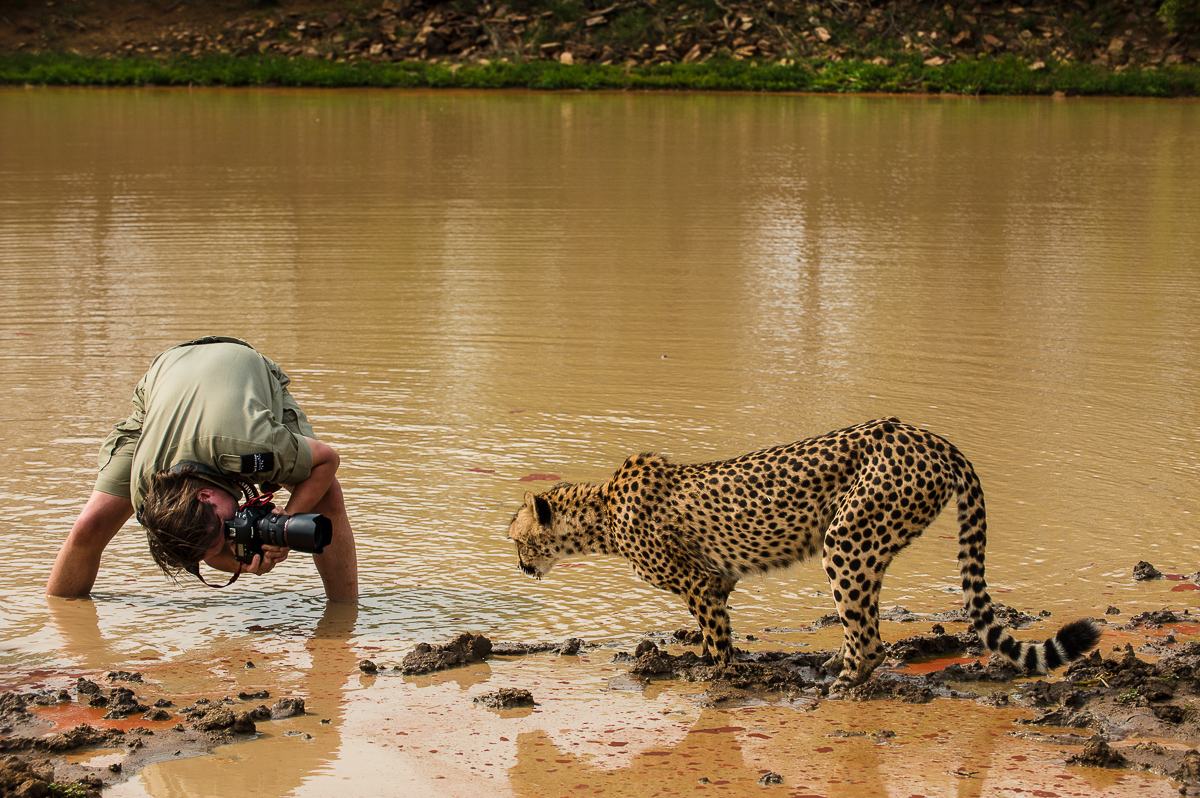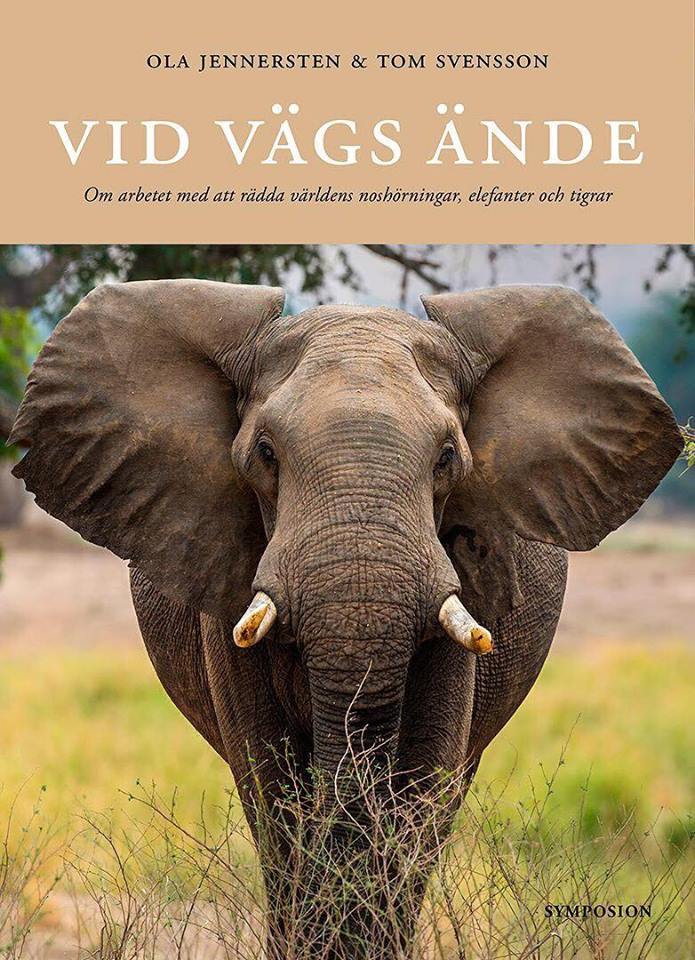 Tom Svensson – Conservation Photographer
Age: 51
Lives: Fjällbacka, Sweden
Occupation: Conservation Photographer
Now exhibiting "Light in the dark" at Hotel Diplomat in Stockholm, on from November 25. His new book Vid Vägs Ände (produced together with zoologist Ola Jennersten) have been awarded Book of the year 2017 by WWF. The book tells the story of the important work to save our world's remaining elephants, rhinos and tigers.
Why did you become a Conservation Photographer?
– Being a Conservation Photographer is a way for me to reach out with my interest in conservation. When I first realized how serious the situation is for the species at our planet, photography was a way for me to start telling the story about what is happening to our wild animals. I started experimenting and somehow managed to touch people with my photographs, and that was when I knew this was what I was meant to be doing.
What does it mean being a Canon Explorer ambassador?
– Being one of two Swedish photographers in Canon's Explorer Ambassador program is a great honor. It basically means that I am able to use Canon's channels to reach out with my message , which is of course of great value.  
You have photographed and met with some of our planets most iconic species, how does it feel to stand eye to eye with a rhino?
– When I met the last male out of very three remaining individuals of the subspecies Northern White Rhino in Kenya last year (2015) the feeling of extinction was overwhelming. When you realize that these few animals are the very last 3 of their species, and that your children or grandchildren will not be able to see these animals because your generation let them go extinct, it makes you feel really bad. It is actually a surrealistic experience.
 Why are these species threatened?
– The two main reasons for many species being threatened and pushed towards extinction are habitat destruction and poaching & illegal trade. Habitat destruction is mainly caused by deforestation to make room for growing industries and extended plantations, where the production of palm oil in Indonesia's former rain forests is a good but equally sad example. Poaching and illegal trade is one of our world's largest criminal businesses today, worth billions of dollars each year. The have during the last decade been fueled by a raising demand in Asia where parts of wild animals are regarded as a status symbol and also believed to have medical impacts.
Why is this issue important?
– In short words, if our nature is extinct, so are we. Us humans need to understand that we are a part of this planet and start to act in that way, we do not own it and we can not consume it to the very last. The wild animals that have been on this planet for millions of years is an important part of our ecosystem and the biodiversity. In just 40 years 58% of the animals on our planet have been extinct, so we need to act now before it's too late.
How can people get involved to make a difference?
– The easiest way to get involved is to support organizations like Wildhood Foundation, where your support no matter how big or small it is will really make a difference. Also you can help by spreading the word about what is happening to our threatened species –  we need to unite the fight to make a difference and it is up to our generation to make a difference! When grocery shopping, be aware and take time to look up the ingredients to make sure to never buy any products containing palm oil, even though it's CSPO-certified. The production of palm oil, the cheapest vegetable oil in the food industry today, it one of our planet's biggest environmental problems.
How does the future look for the remaining species on our planet?
– I'm still optimistic about the future, otherwise I wouldn't continue the fight. I strongly believe that if we unite in making a difference, there is hope for future generation to experience all the amazing environments and species that we have grown up with.