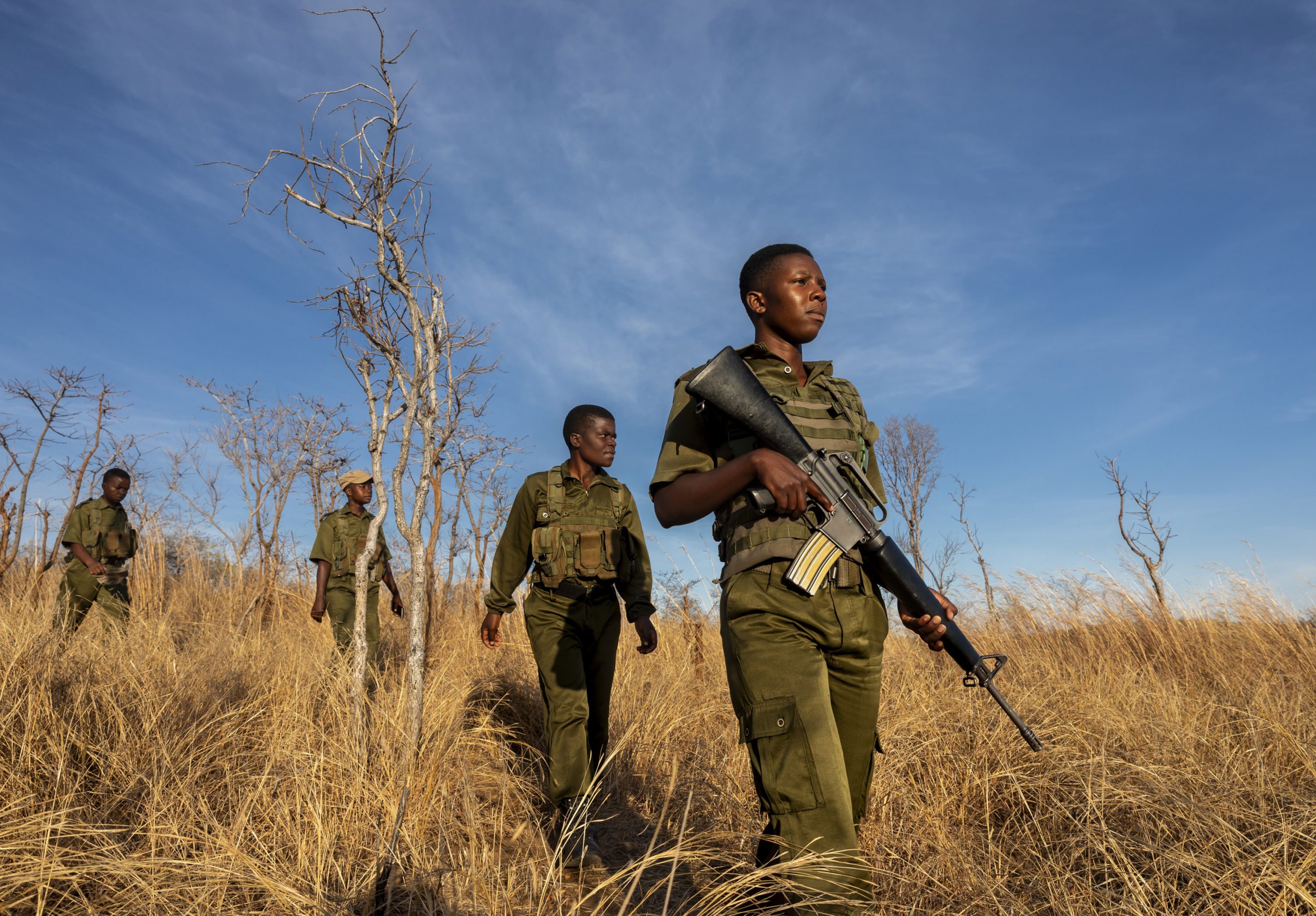 We are happy and proud to launch Wildhood Foundation's 2019 Annual Report. Our ambition with this report is to present to you – our donors, sponsors and anyone who's engaged in our cause – what the funds have contributed to in the field. In other words, the return of your investment in Wildhood Foundation.
Wildhood's first three years have been successful in both fundraising and awareness building. We have raised 5.7 million SEK since inception and 4 million SEK in 2019 alone. With that figure, we doubled our financial expectations for this year.
The money raised during 2019 will support salaries, equipment and patrol vehicles for 40 newly recruited female rangers in Zimbabwe in the ground-breaking new conservation strategy Akashinga that trains and employs marginalised women as defenders of wildlife. Our fundraising dinner for these female rangers broke all records with a breathtaking 3 million SEK raised in one single night. These funds are now used to expand the project to protect a larger landscape of wilderness area and more elephants in the Lower Zambezi Valley, Zimbabwe.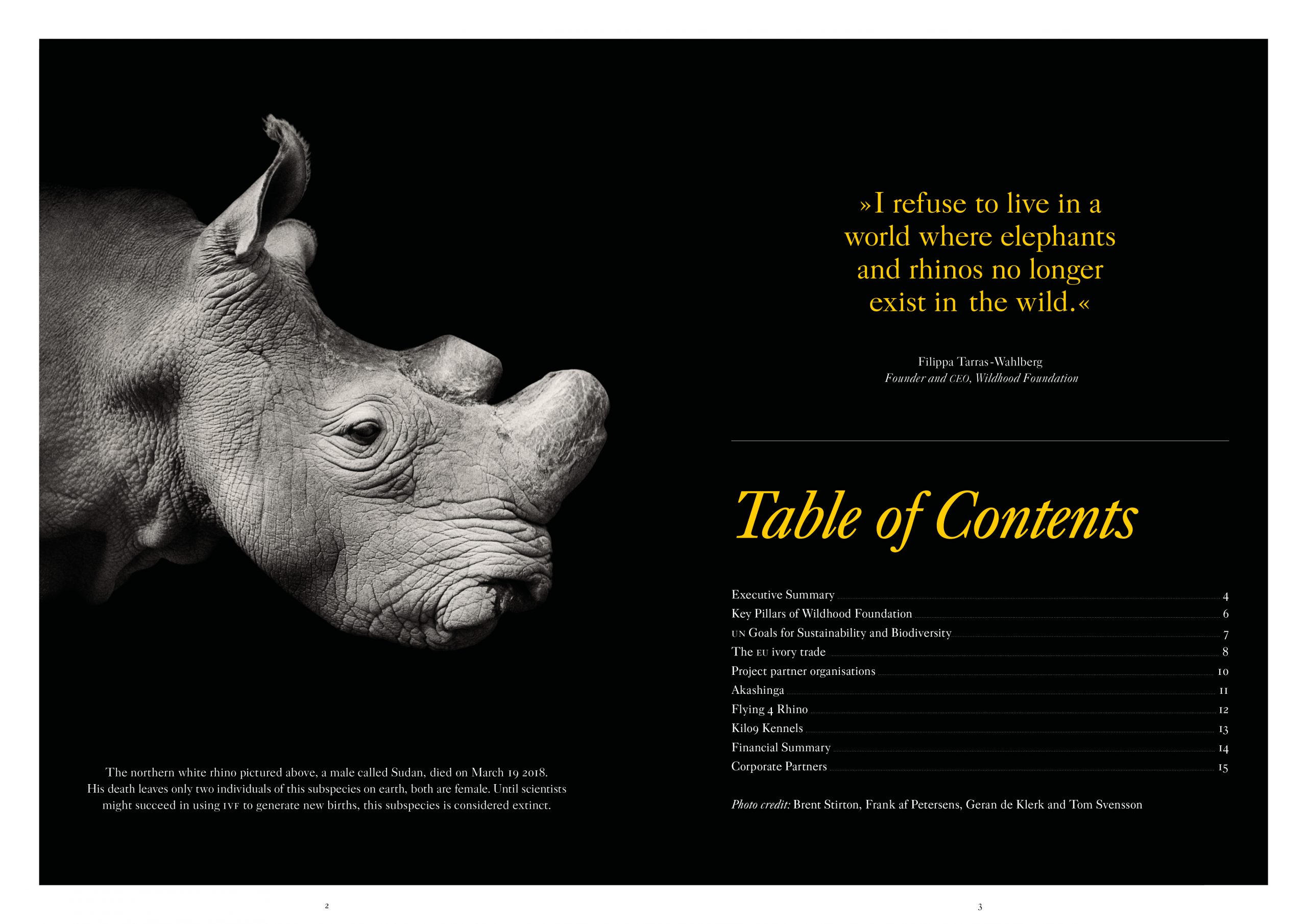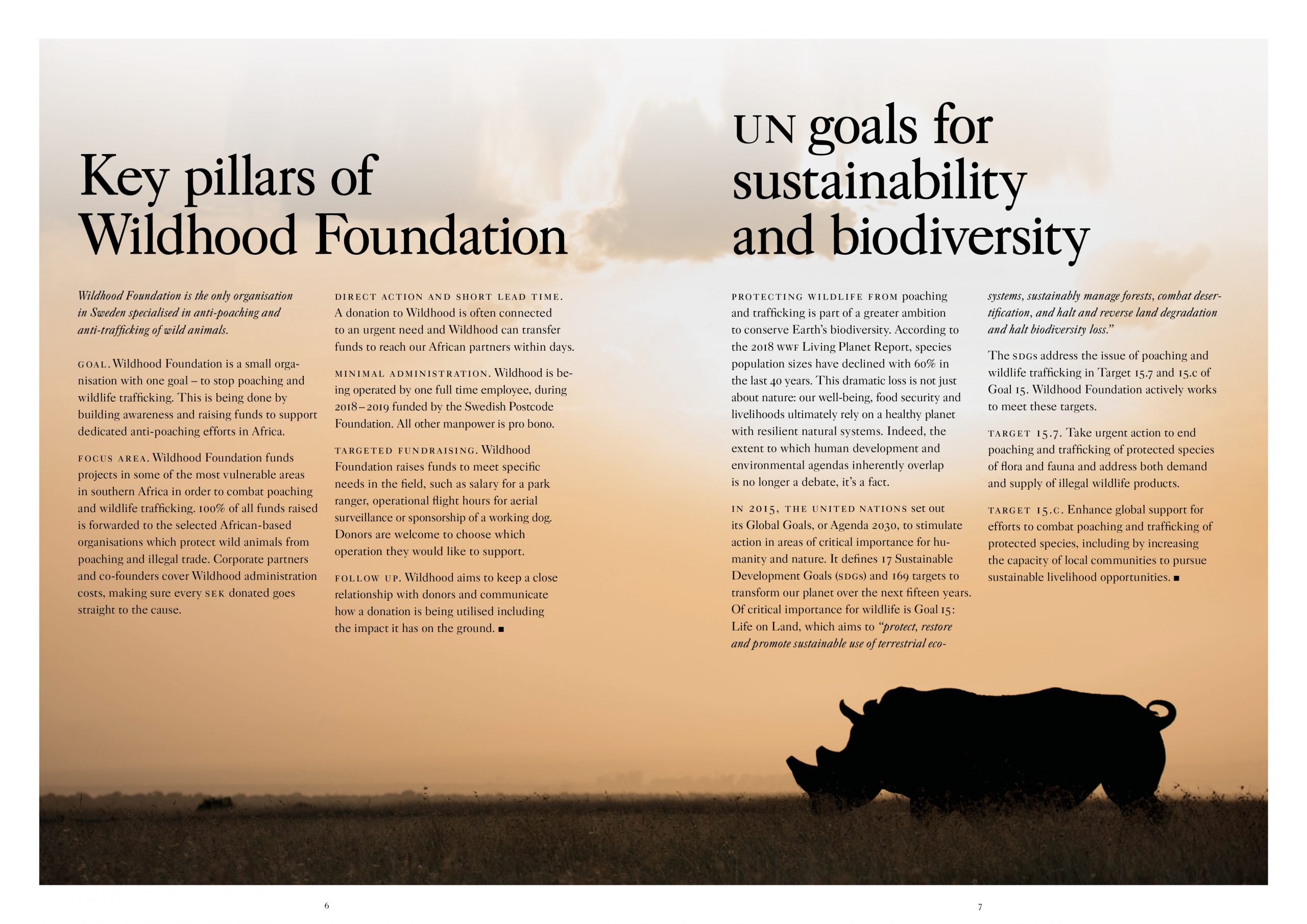 Additional fundraising has ensured that Bat Hawk airplanes could be in the air for 114 hours, surveying and deterring poachers in the Greater Kruger National Park, South Africa. And finally, funds raised have allowed the training of six working dogs to operate as protection, detection and sniffer dogs in southern Africa, one of the most efficient ways of detecting and deterring poachers on the ground to prevent wildlife crime. The funds have also funded necessary equipment as well as handlers for these dogs.
Wildhood's awareness campaigns reached new heights during 2019. Our 55 life-sized wooden elephants drew thousands of visitors to Kungsträdgården in Stockholm city and received a lot of attention in media. 35 school classes signed up for guided tours with our park rangers. We successfully launched our little elephant at Apotek Hjärtat, made a collaboration with the conscious kids clothing brand Mini Rodini and premiered our Protecting Giants film together with Dreams.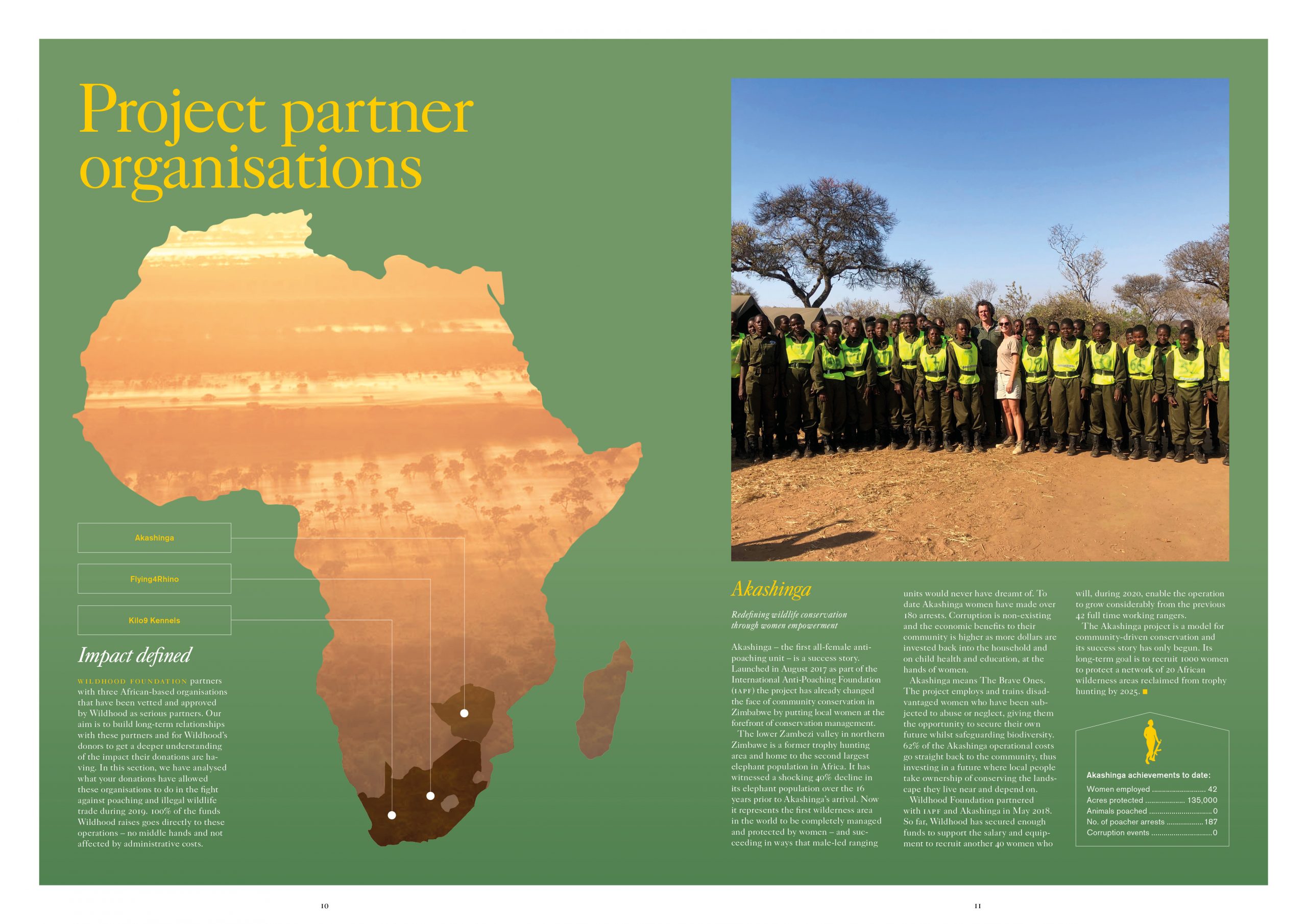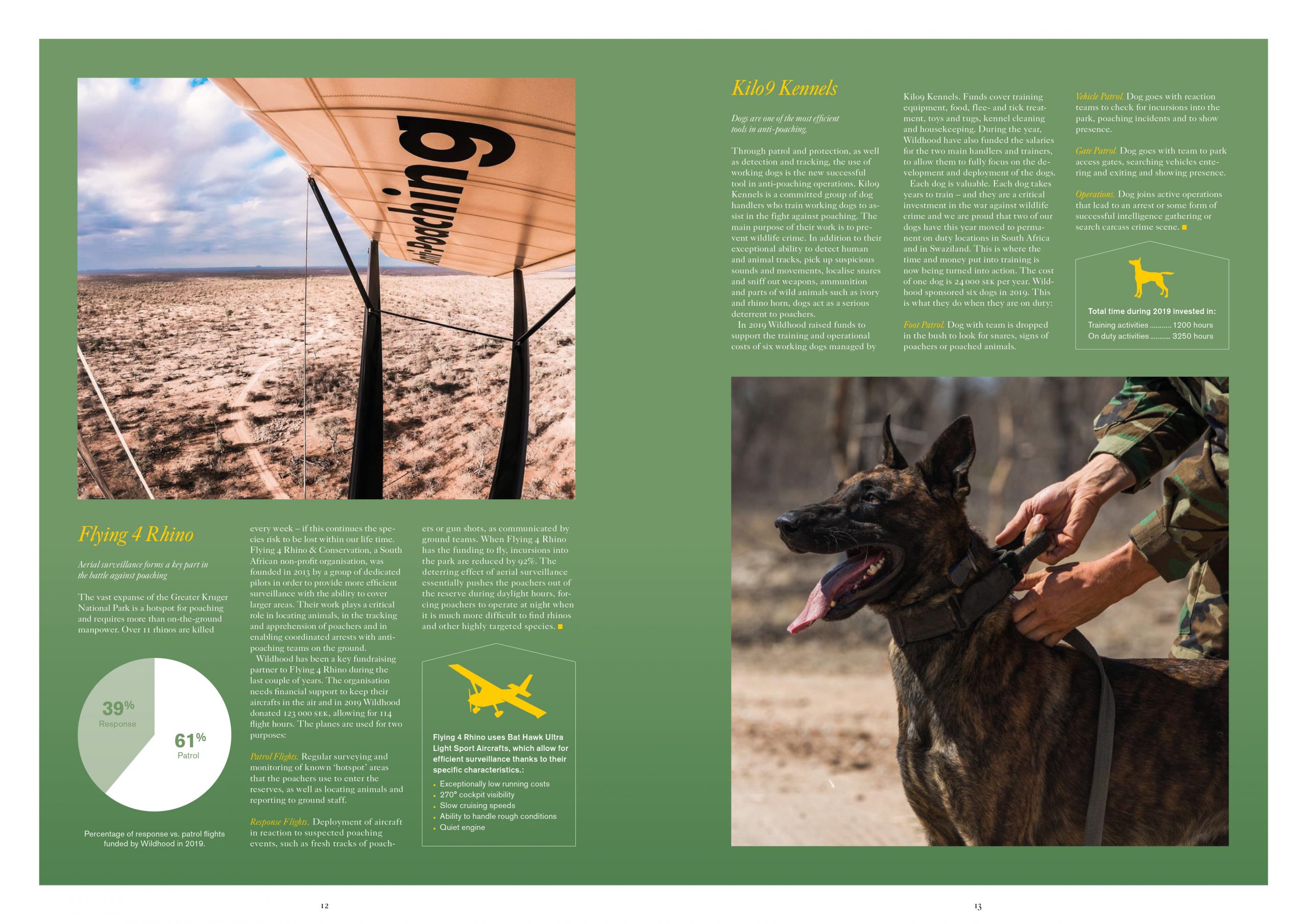 We further expanded our field of influence by partnering with the International Fund for Animal Welfare (IFAW) to work on the political stage, aiming to influence the Swedish government to support stricter laws on the trade of ivory in the European Union. The EU ivory market is thriving, and through loopholes in current legislations it is allowing illegal ivory to enter onto the legal market. Our talk at the Swedish parliament and our opinion article in Dagens Nyheter, together with the full spread ad, also in the aforementioned daily newspaper, have raised much needed awareness of the critical situation caused by poaching and the trade in ivory.
We leave a fantastic 2019 behind us, a year that exceeded all our expectations and proves that we as a small organisation can make a big difference. We can't thank you enough our fantastic donors, partners, volunteers and board of directors for all your help throughout the year. Your donations and support are making a difference in our fight for a living planet!