Wildhood Foundation

Wildhood Foundation is a Swedish based non-profit organization fighting poaching and trafficking of wild thretened species in Africa and Indonesia. Wildhood was founded in 2016 as a reaction to the escalating poaching crises, with the objective to save our most iconic and threatened species from extinction in their natural habitats.
Founder and CEO is Filippa Tarras-Wahlberg. Her profession is Marketing and PR, and she has been devoted to conservation since her time working at a chimpanzee sanctuary in Kenya years ago.
"It was not difficult to fall in love with Africa. I remember waking up when the sun was raising over the beautiful landscape next to Mount Kenya, where all of the iconic African species – everything from elephants, rhinos and lions to giraffes, buffalos and zebras – were roaming the area, side by side, with hardly no threat from humans. On top of that I had the privilege to get to know chimpanzees, a very unique experience that I will carry with me for the rest of my life. The orphanes I cared for had been left traumatized and starved, to be illegaly trafficked and sold as pets after experiencing their mothers and families being killed. It's a terrible and cruel reality caused by human greed, and I believe we all share the responsibility of securing our iconic species' future in the wild. Time is running out and it's up to our generation to act now and make a difference before its too late".
Filippa Tarras-Wahlberg, Wildhood Foundation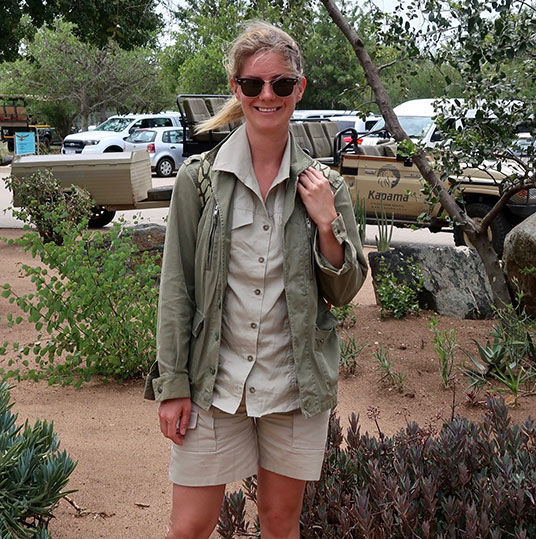 Filippa Tarras-Wahlberg
Founder and Head of Operations
Email me at: filippa(at)wildhood.org
Call me at +46 (0) 72 449 1500