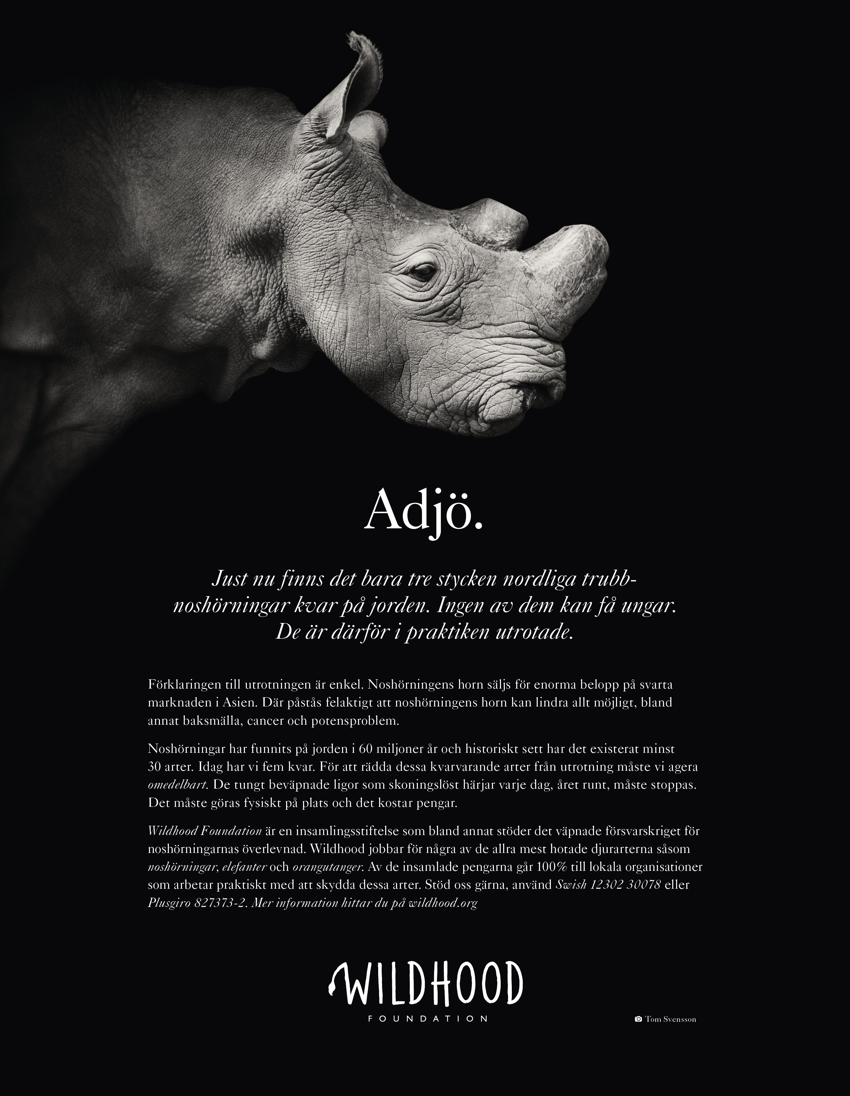 We are beyond proud to present Wildhood's very first campaign (in swedish)! And we would like to take the opportunity to thank everyone who is helping us making this possible!
Thank you KING, our creative agency helping us with strategic communication and marketing. This campaign for an example!
Thank you to our friend Conservation Photographer Tom Svensson who took this beautiful picture of the very last northern white rhino male on earth today, one of in total three individuals left of this sub species.
Thank you to our awesome SEO-agency Firstly who is making our website look great and optimizing our content.
At last, thank you to the medias that sponsor Wildhood with advertising space!
Our hope is that you – our followers and friends who also deserve a big thanks – will see this campaign here and there. And that you will share. Together we can make a difference!
Love
 Team Wildhood