Protect wildlife and get a beautiful print as a Christmas gift!
In partnership with art photographer Björn Persson we will give away a signed wildlife print to everyone who sign up as a monthly donor to Wildhood Foundation during December. You can register as a private person or as a business and use direct debit, card or swish. The print is a beautiful gift for yourself or someone you love. Choose between elephant, lion, rhino or cheetah!
The print comes in size 21×30 cm which is easy to frame, note that the frame in these examples is not included.
Digital Christmas cards for your loved ones
This year's Christmas celebration might be a bit different than others. With our digital Christmas cards we want to make it easy for you to greet the ones you love and help spread some light & hope. Your donation will help us protect larger areas of land and more wild animals in southern Africa. For a living planet, today, tomorrow and for generations to come!
Donate: 100 SEK for one card or 300 SEK for all! 
Swish your donation to 1230230078 and write in message which cards you wish to have. You will receive them straight in your phone. If you don't have swish you can easily make a single donation above and send us an email to receive your cards in your inbox!  
143 740 SEK raised 
The bar is updated manually
Last updated 2020-12-31
Empowering women in conservation
Our fundraising supports Akashinga, a new groundbreaking conservation strategy where women form the first and last line of defense for nature. Launched by our partner IAPF in 2017 this project is now expanding in the Lower Zambezi valley, Zimbabwe. These womens' mission is to protect one of Africa's largest remaining elephant populations which have suffered hard and lost about 40% of its elephants over the last 16 years. Akashinga's work have achieved great results with hundreds of arrests made, multiple illegal weapons confiscated and wildlife that have been rescued and replaced into the wild. One of the best results is that elephants are now feeling safe enough to return to areas where they were previously hunted. Now, protected by the women of Akashinga, these areas can recover and be rewilded.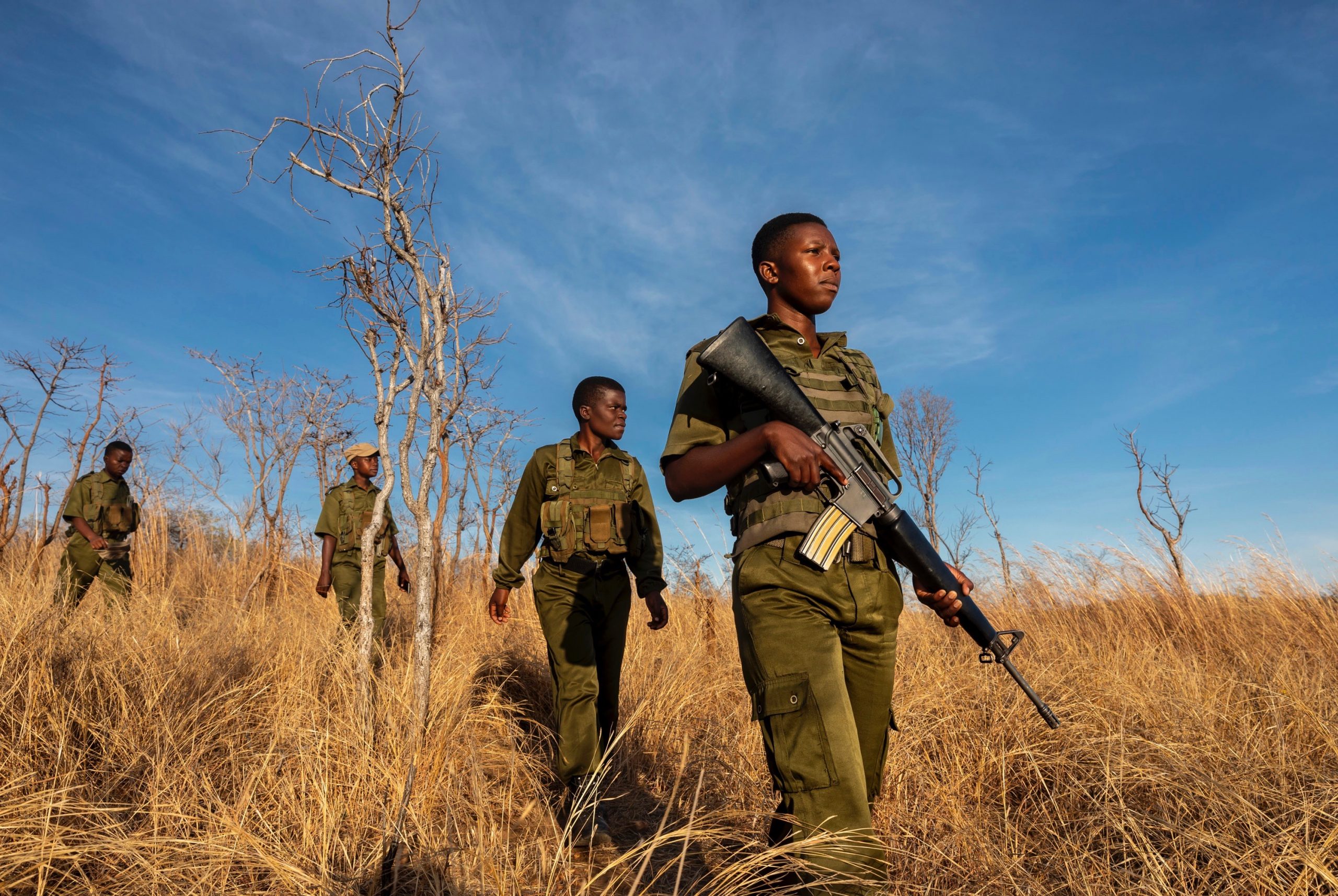 By employing women as park rangers, this project is not only protecting wildlife and nature. By empowering women it has great and positive impact on the community. A growing body of evidence from amongst other UN Women suggests that empowering women is the single biggest force for positive change in the world today. Why? Because a women invests up to three times as much of her salary back in her household and family compared to a man. This help develop the rural communities, reduce poverty, give kids better access to health care and increase education level as children stay in school longer. A winning concept for both wildlife and people!
Today Akashinga employs 84 rangers with another 80 under training. With the goal to have 1000 women employed by 2025 the target is set high. You can contribute by becoming a monthly donor and order our Christmas cards. Every single donation counts!